Wire fences are widely used in our daily life to protect commercial or residential property. They can provide a cost-effective and simple solution that meets a wide range of security and safety needs.
Although wire fences are flexible and convenient in helping with everyday requirements, selecting the right type for your practical needs might be difficult.
In this blog, you will recognize the common types of wire fences, how to choose the right one for you and what factors should be considered when it comes to choosing a reliable wire fence manufacturer.
Stay tuned, you won't want to miss any piece of the valuable guides.
Types of Wire Fencing to Opt for
Let's get started with the types from the way that fences are built and used.

Welded Wire Fencing
This type of fencing is constructed by placing horizontal and vertical metal wires in form of squares or rectangles. After that, they are welded to each other at the crossing points to provide a firm structure.
Due to the way it is made, welded wire fencing is more flexible in pattern than traditional woven fences and can be used in a lot more ways in decorations when compared to the latter one.     
Since welded wire fences are quite strong in structure and capable of providing high security while combined with some security wires like barbed wires and razor wires, they are usually put to good use in places that need extra protection. For example, they can be used as perimeter fences in airports, prisons and military installations.
Of course, welded wire fencing is not limited to its protection function, more and more beautiful fences are designed to provide an attractive decoration apart from security. For example, some decorative fences are used along walkways in the nature reserves and parks.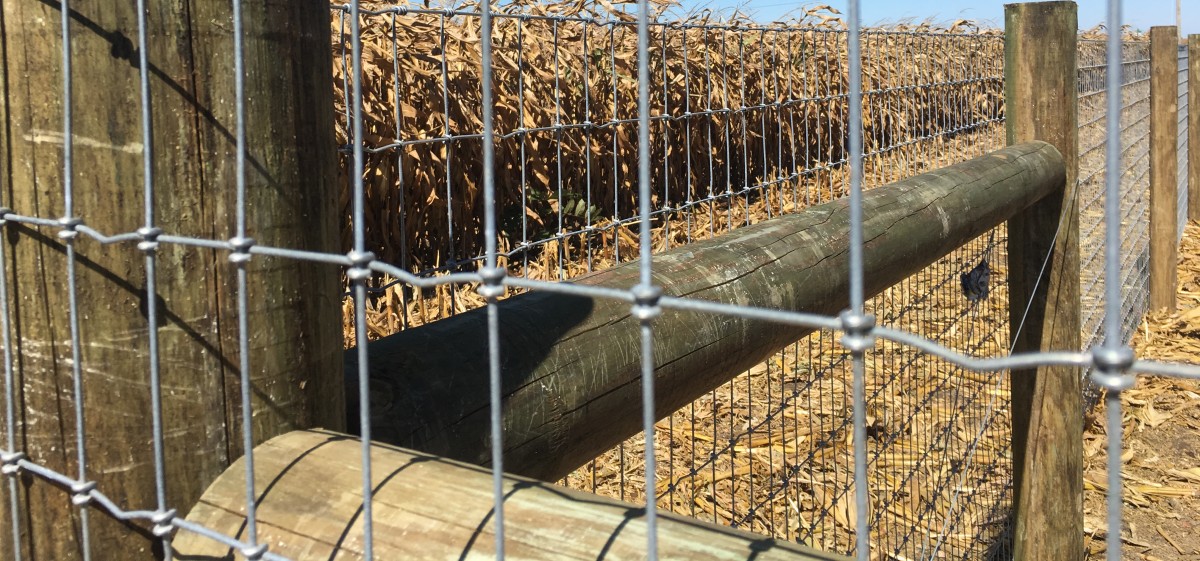 Woven Wire Fencing
Woven wire fencing is created through a process that is quite different from welded mesh fences. The wires are loosely twisted by the machine into a gentle spiral with each overlapping at the ends.
Woven wire fences are distinguished by the zigzag diamond shape. They are just like wattle fences but made of metal. Unlike welded mesh fences, they bend and stretch well for the woven structure. Also for that reason, the woven wire fence is easy to fall apart if one strand is cut off.
You may find the woven wire fences widely used in many places especially where the ground is uneven. The inherent flexibility allows the fence to adjust more easily to grade changes.
Chain link fence is a popular example of woven wire fence which you may notice them usually used for animal enclosure, sport fields, and orchards.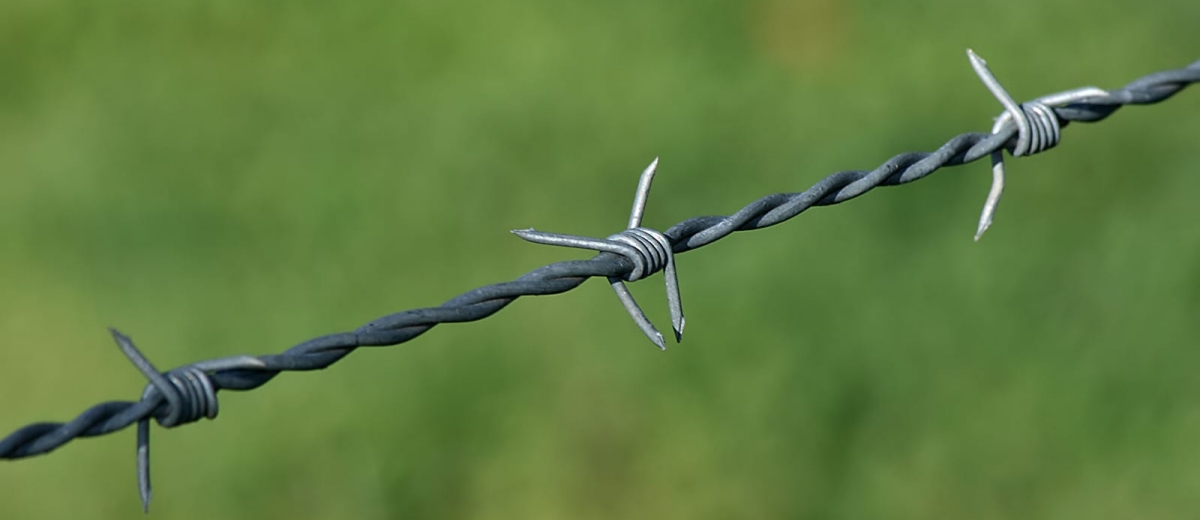 Barbed Wire Fencing
Barbed wire fencing is composed of barbed wire which is a set of twisted wires on top of which is surrounded by sharp barbs arranged at a certain distance.
The barbs are pointy and minted to hurt anyone who tries to break through without using any protections.
Typically, barbed wire fences are used as separating boundaries between large properties like ranches. They are known to be effective in protecting gardens and crops from wild animals.
The bonus point is they can be combined with other forms of fencing to provide higher security, such as in prisons and military applications.

Straining Line Wire
Just as the name indicates, the straining line wires are straight lines, mostly like barbed wire without barbs. People often run these straining line wire between posts to make rudimentary fences.
But actually, they are meant to be used along the top of fence posts at high tension to make sure all of the posts are supporting each other from tipping, at least in those two side-to-side directions.
Then we will classify the types of fences by the materials used.
Aluminum Wire Fencing
Obviously, aluminum wire fencing is made of aluminum and it's highly keened by those who prefer lightweight and moisture-resistant fences. It is also a good conductor of electricity and can be used in the making of electric fencing.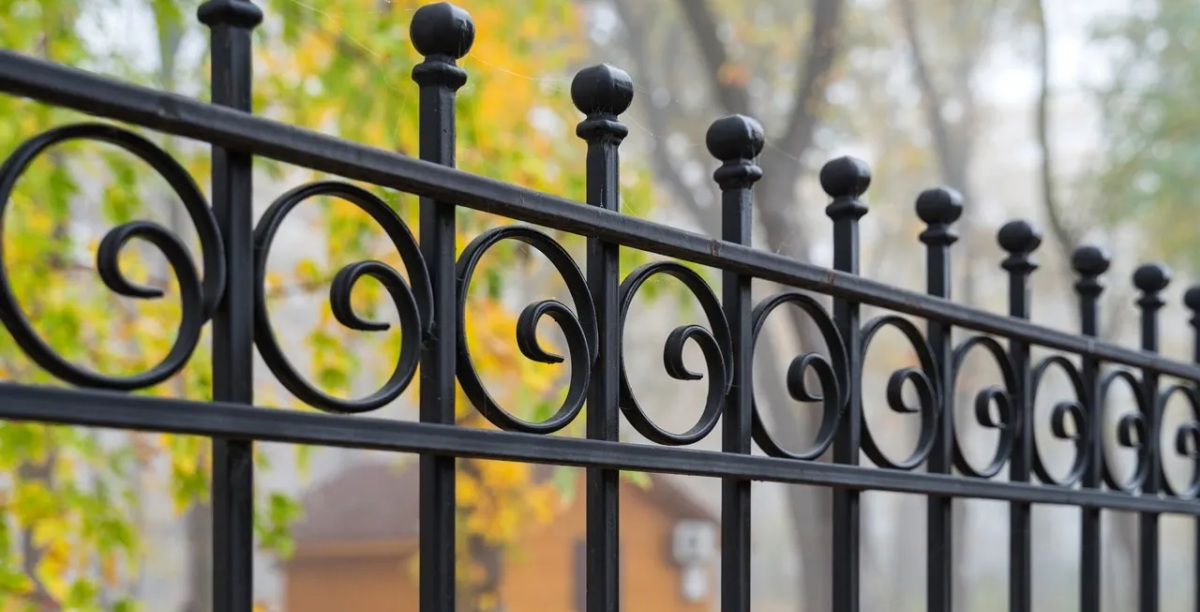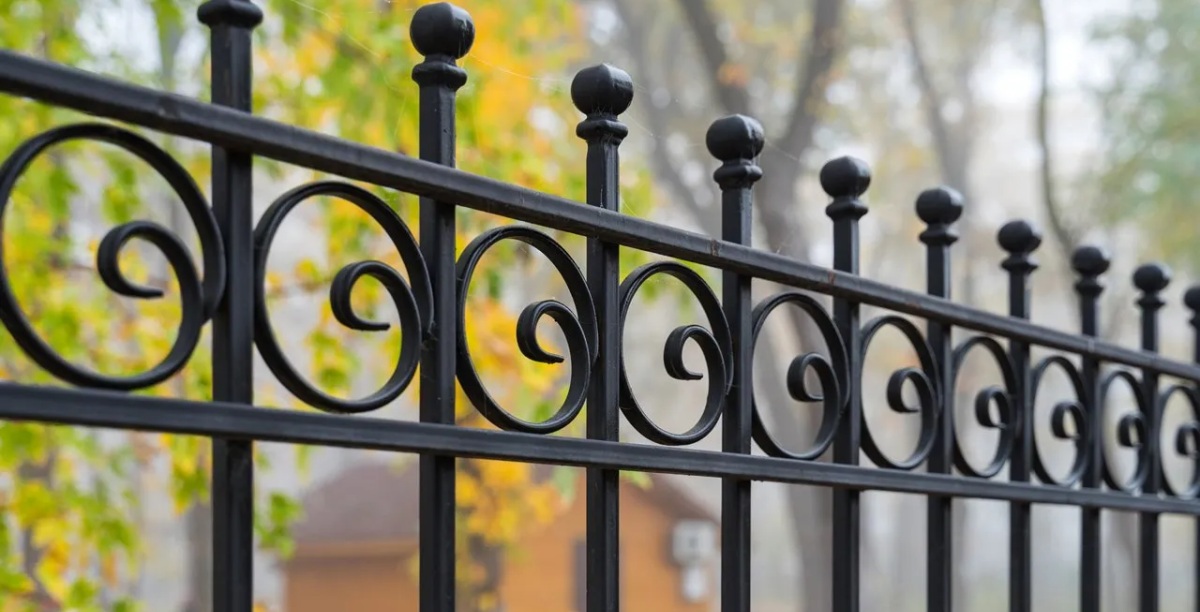 Cast Iron Fencing
It's a kind of iron-carbon alloy fencing. The cast iron can not be hammered, twisted casually, although good in compression, individual pieces have to be beefy in order to provide high strength. Therefore, the cast iron fencing is usually heavy. However, it's durable, secure, aesthetically appealing and adds value to properties.
Steel Wire Fencing
Steel is a common and popular material used in the making of wire fencing because it is durable and easily available.
Compared to other fences, steel wire fencing is resistant to water damage if made of stainless steel or galvanized steel and the technique of galvanization even makes steel wire fences resistant to corrosion. That's why it lasts longer than other types of fences.
Now here comes the main course.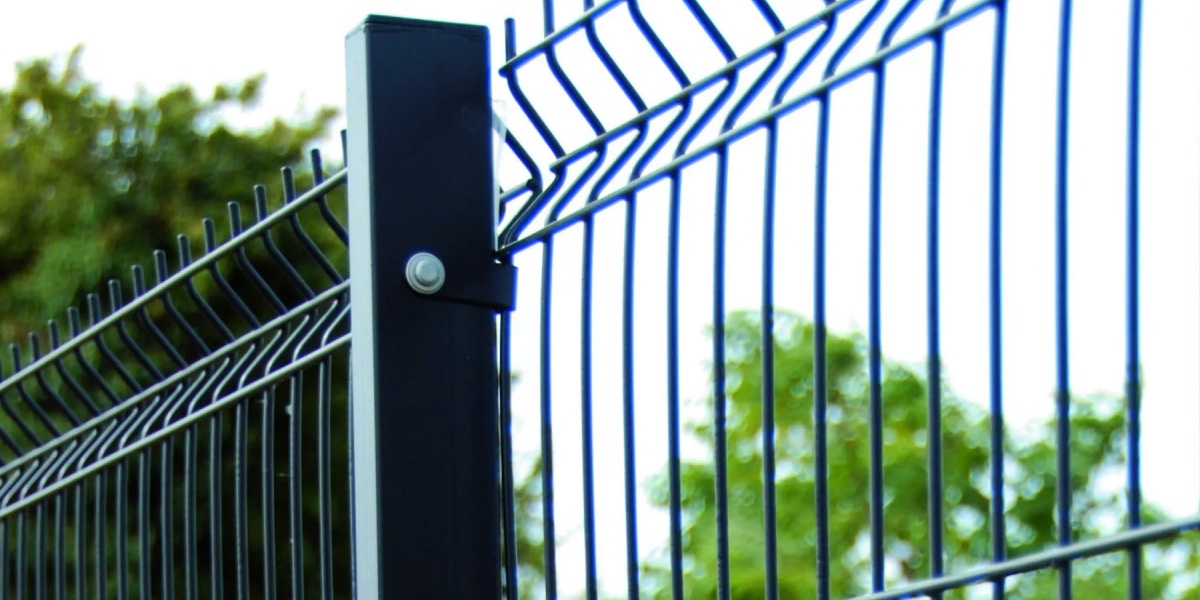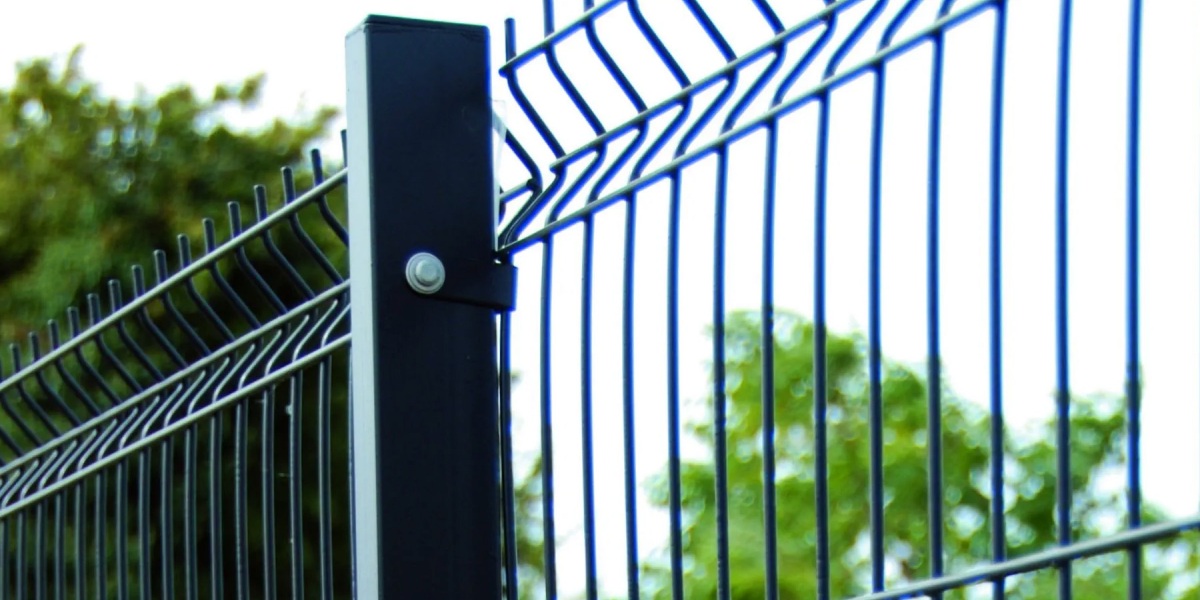 Choose the Right Type of Fence – Determined by Where You Use Them
As we've mentioned above, there are many types of wire fences available based on the way they are produced and the materials they are made of. But how to choose the right fence for you mainly depends on where you plan to use them.
Select Welded Wire Fencing
Welded wire fencing is usually constructed from industrial-strength material to provide basic protection to our property.
Thanks to the ever-evolutionary technique, they have more decorative applications than woven sire fencing does. And this makes it an excellent option for many rural and urban uses, both residential and commercial.
Select welded wire fence for the following applications:
Perimeter fence around residential and commercial properties

Fencing around residential and community pools

Fencing along walkways in parks and nature reserves

Fencing around prisons and military installations

Fencing for dog runs and kennels

Fencing around gardens

Farm and ranch gates
Select Woven Wire Fencing
A woven wire fence features a loose structure that stretches and bends with great flexibility. This type of fence is less expensive and typically used for the following purposes:
Containment of pets

Kennels and dog runs

Perimeter fencing around yards

Decorative applications

Playgrounds and backyards
Select Barbed Wire Fencing
Barbed wire fences consist of single or multiple strands of wires with barbs separated on the wires at a certain distance.
They are typically used for keeping cattle and livestock, however, when combined with other types of fences, they can effectively discourage climbing over, under or through.
Select barbed wire fencing for the following applications:
Separating boundary lines between ranches

Containing livestock and cattle

Containing prisoners (when used in combination with other forms of fencing)

Protecting areas such as gardens and crops from pests

Military applications
Select Straining Line Wire
The wire is used to ensure that the top of the fence is stretched and taut, providing strength and helping to prevent damage to the fence by animals or vandals.
The straining line wire can be selected for making:
Chain link fencing

Rabbit fencing

Hexagonal wire fencing

Stock fencing

Welded wire mesh fencing

Plastic garden mesh fencing
According to the suggestions above, you will get which type of wire fence is more suitable.

Select the Right Manufacturer for Your Project
We already get the types of wire fences that are available for various options and also know how to choose the right fences that meet our needs. But when we say "right", we mean the right products from the right manufacturer. So how to select the right manufacturer for your project?
Several factors should be considered when choosing a wire fence manufacturer.
Sufficient Selection
It's impossible to expect full kinds of fences from one manufacturer, but if they can provide one-stop purchasing with a comprehensive fence selection with various opening sizes, diameters and finishes, won't that be wonderful?
High Production Capacity
It's crucial that a manufacturer can provide proper specifications for your needs, but that's just the baseline. You should also take their production capacity into account to make sure you can get the order on time and don't make any delay for your project.
Rich Industry Experience
An experienced manufacturer could save you a lot of time on communication but never lower your expectation of them. As long as you tell them your final use, they will take all concerns that you have into their mind.
The rich experience doesn't only lie in a high ability to solve any sudden problems but also in making steady quality control and immediate delivery. Just think about the miserable issues you've encountered from inexperienced suppliers, and you'll know exactly what I mean.
Good Service
You may predict what kind of service you will get just from the first contact with the manufacturer by email or phone. Reliable manufacturers always perform consistently before and after sales.
You can even make list and score their service by checking if they are willing to provide samples for quality inspection and pattern confirmation, provide professional design for your project, and report order progress actively.
Certified Quality
The last but not least, important certifications are good measurements when weighing wire fence manufacturers. Those who are issued ISO and CE certifications are generally worthy of promising cooperation.
Valuable Wire Fence Manufacturer
Looking for a reliable wire fence manufacturer? Go no further!
SKYHALL® Fence is a certified manufacturer and exporter of welded mesh fences, barbed wire, road bollards and gabion since 2009. With customers around the world, SKYHALL® Fence has sparked a global supply within the fencing system and accessory products.
If you are considering fence manufacturers for your next project, why not give a it shot to SKYHALL® Fence right now? Just email us at info@skyhallfence.com or call us directly on+86 132 3111 6517 and we are always here ready to help.