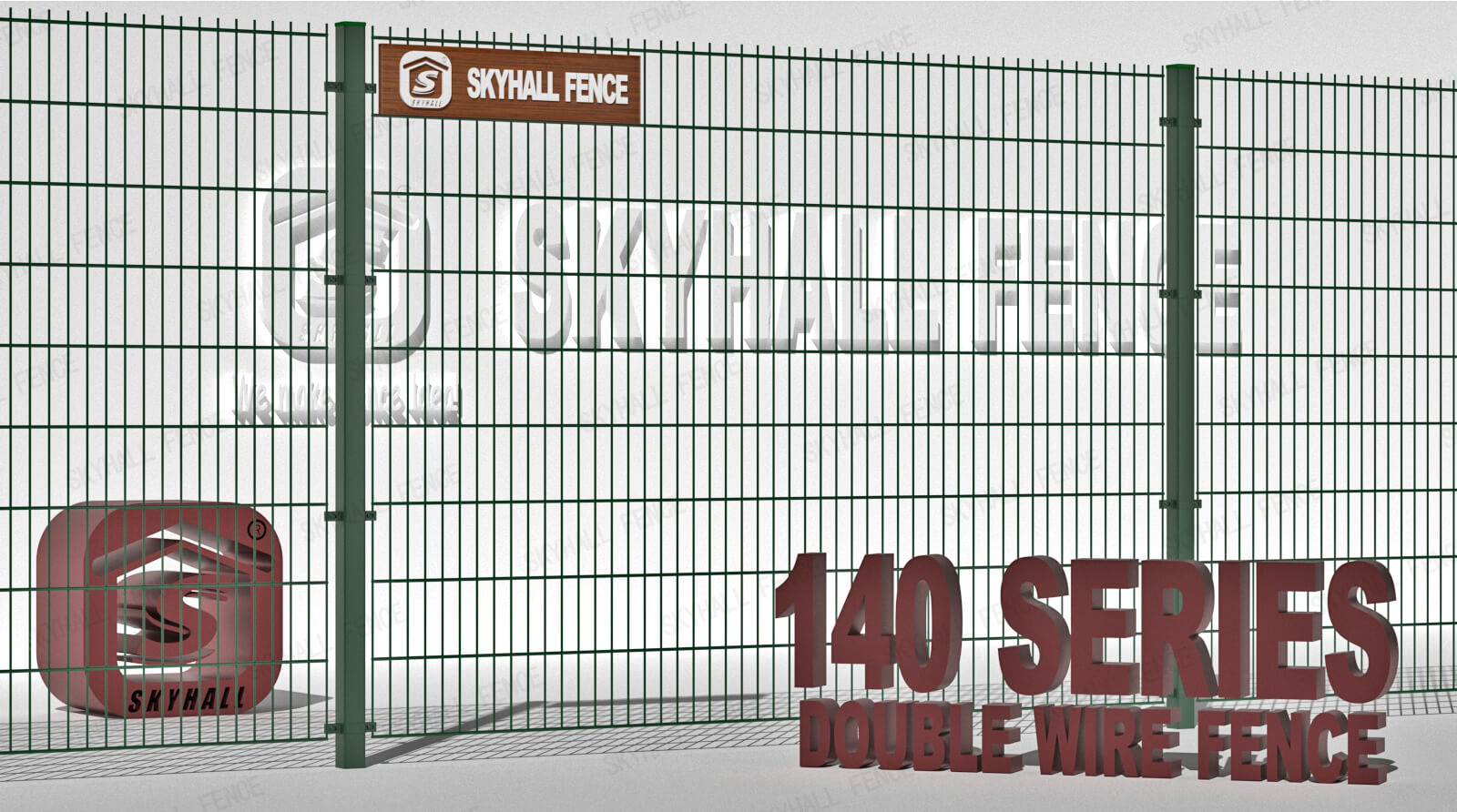 Double wire fence is also known as double horizontal wire fences, 868 / 656 twin wire mesh fencing. Whatever the name is, they share the same essences of two horizontal wires. That increases the transverse strength of the fence subsequently.
At SKYHALL® Fence, they are produced from low carbon steel wire with a welding strength greater than 50% to increase mesh strength.
Panels are fastened to the posts by metal clamps and 304 stainless steel screws. And we use UV-resistant PVC caps to make the fence a longer life.
Our metal fencing is quite popular in Germany and the Middle East and the Qatar design double wire fence is extremely marketable. Looking for a global welded wire fence manufacturer? Go no further.