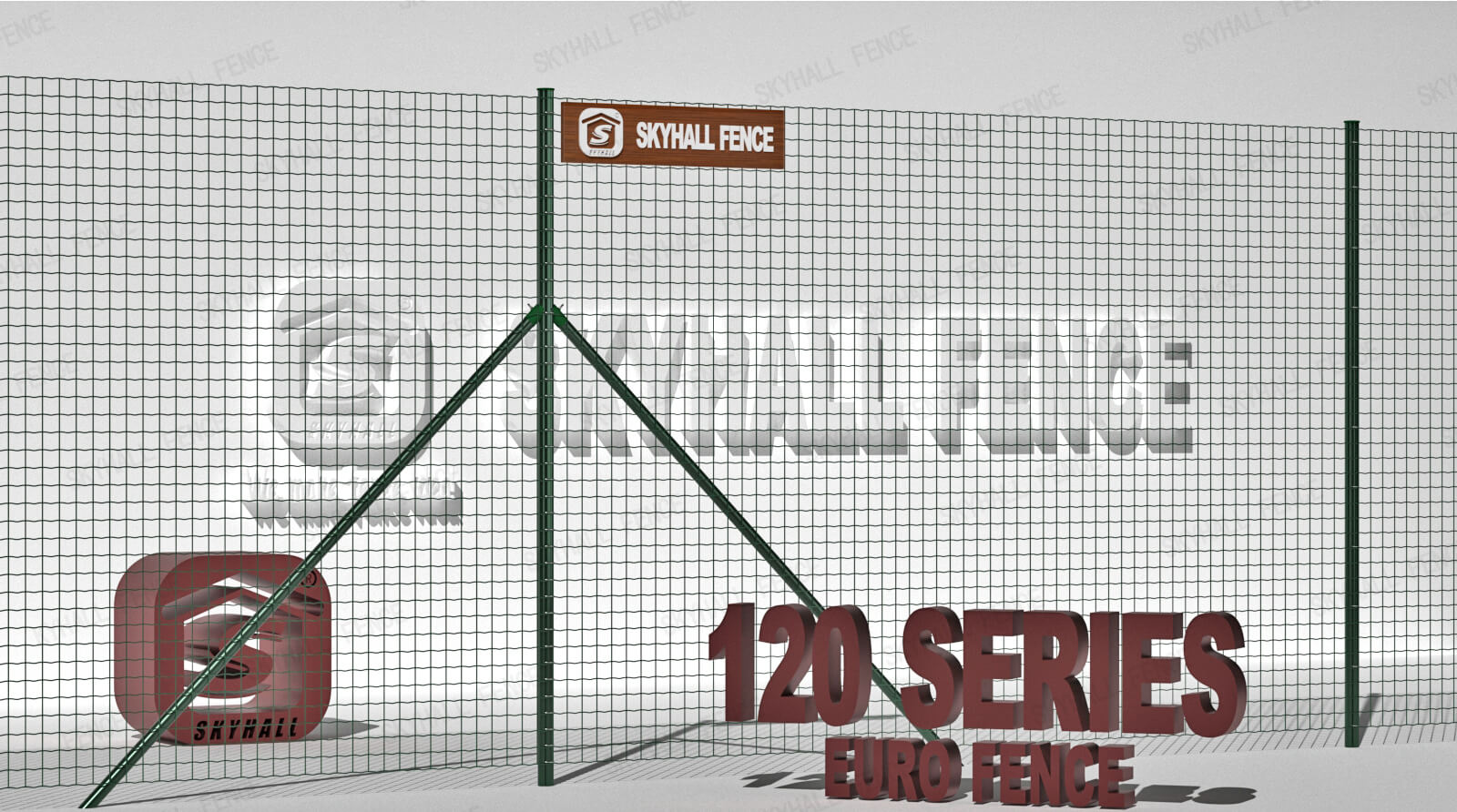 Euro fence is also known as Holland fence or welded rolls. It is highly praised for its wide applicability due to its economical and practical features.
SKYHALL® Fence uses low carbon steel wire as the fence wire. The fence surface is pre hot dipped galvanized and then PVC coated. That makes fences durable enough to fight against the harsh environment of bad weather, UV radiation and assures you of long-term use.
Apart from that, the soft roll mesh is welded by wave-shaped wires. This special treatment makes the fence firmer and more beautiful. Soft fence panels are connected to the post by "C" type metal clips, making the fence quite easy to be erected.