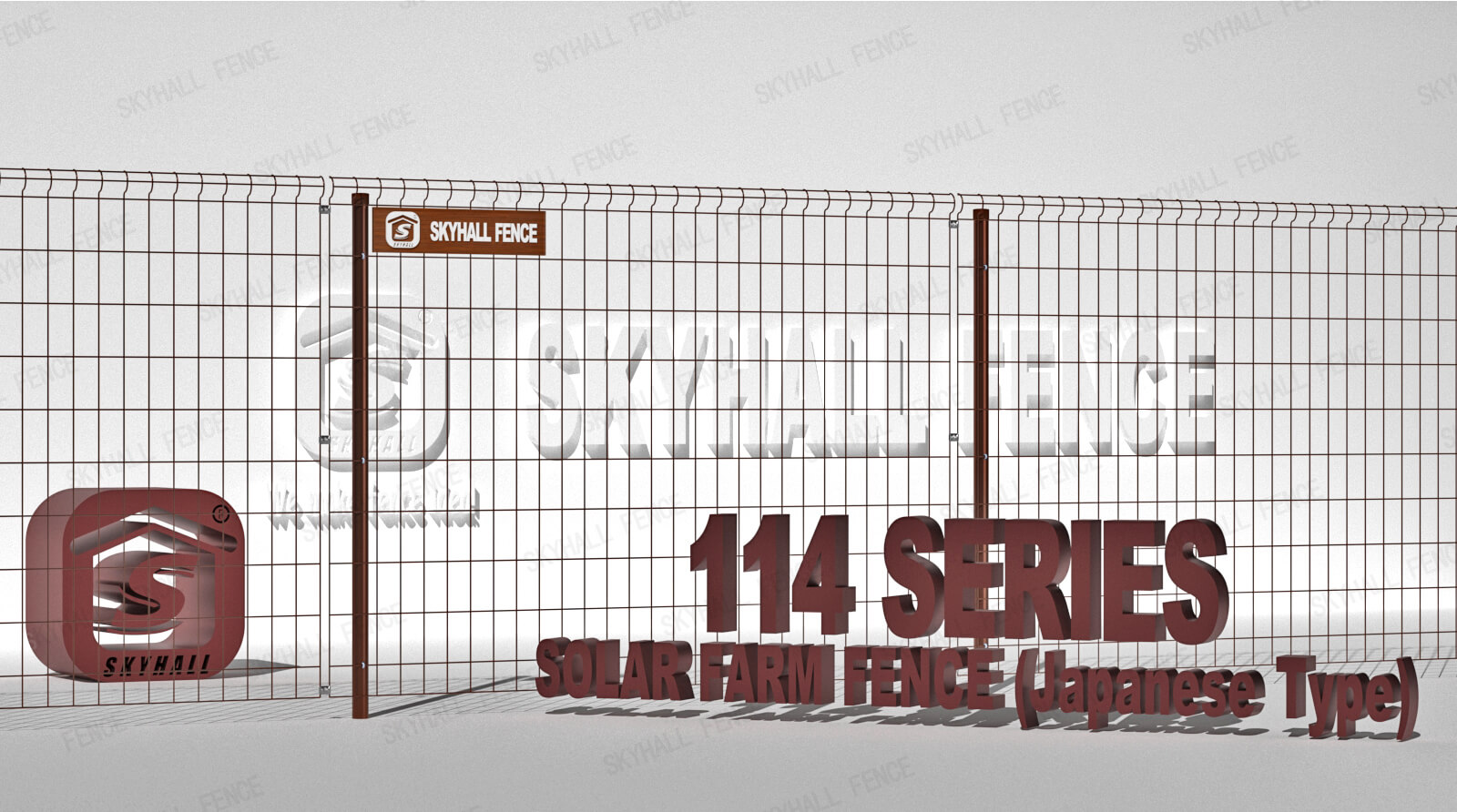 The solar farm fence Japanese type from SKYHALL®  is made from low-carbon steel wire with a welding strength of over 50%. The whole fencing surface is pre-hot dipped galvanized and then polyester powder coated to prevent it from rusting and corroding.
The solar farm fencing is bent in a semicircle at the top section. That in turn increases the transverse strength of the mesh. This special design is widely demanded by Japanese solar fields. That's why our solar farm fence is also called the Japanese type of solar farm fence.
All accessories of the solar farm fence Japanese type are made of 304 stainless steel and we use UV-resistant PVC caps to make the fences have a longer life.