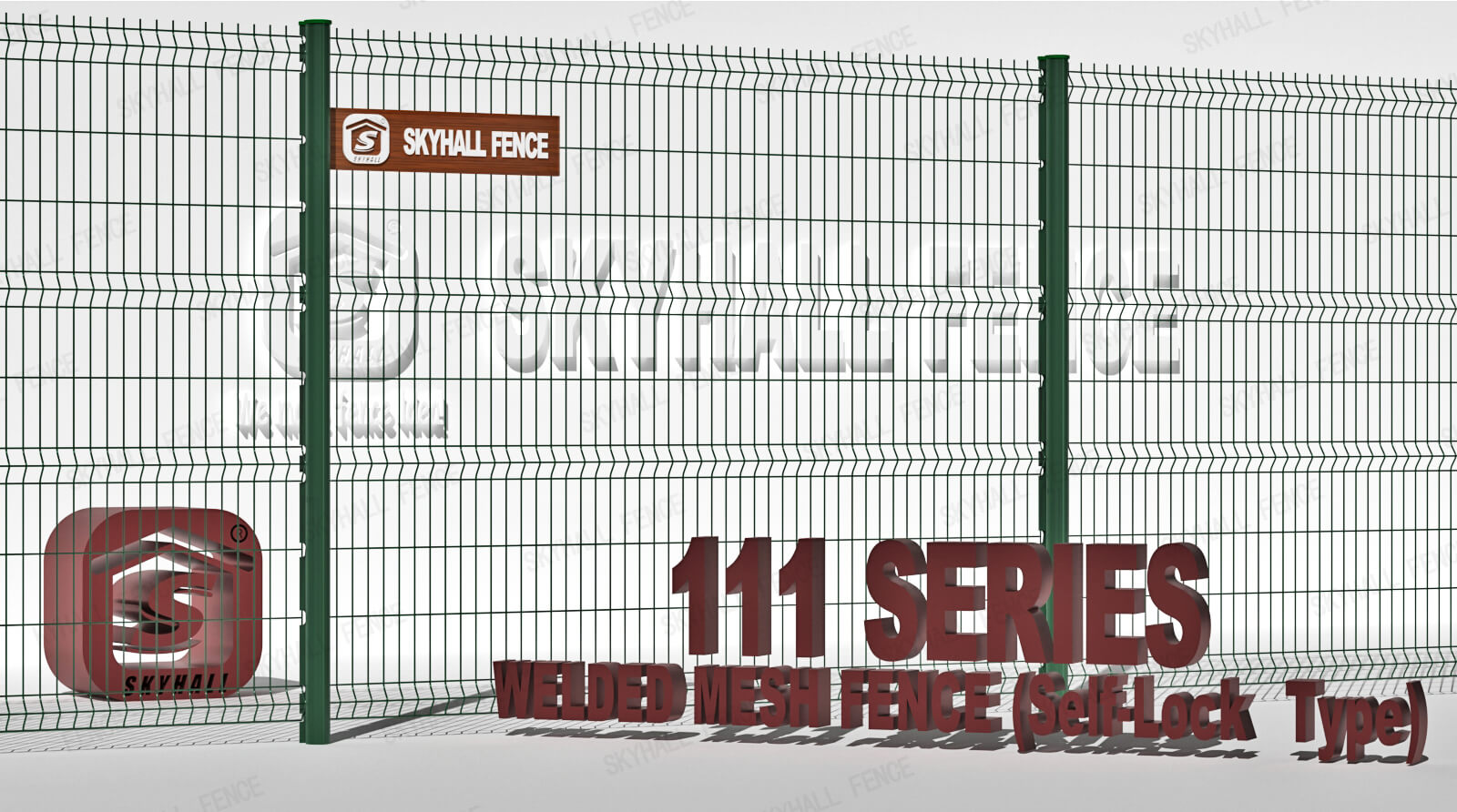 Compared to traditional clamp type welded fences, the advantage of self-lock welded mesh fencing is obvious, that is, easy to install.
Just like other mesh fences, the self-lock welded mesh fencing is made from low carbon steel wire. The fence surface is pre hot dipped galvanized and then polyester powder coated to get a rustproof and anti-corrosion performance.
Due to the self-lock character, there are no accessories coming along with the fence for installation. But you will get anti-UV rain caps to match the posts for longer use.